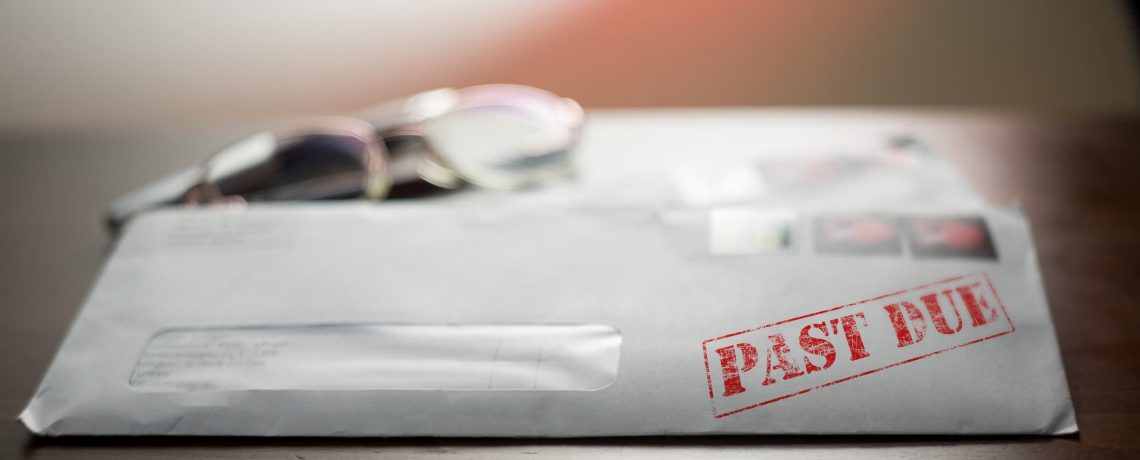 Developing attainable financial goals is one of the best ways to set yourself up for future success. Budgets and retirement savings are a few financial goals that can help you gain more control over your money. However, what are you supposed to do when your financial situation is out of your control?
You can plan out several aspects of your financial life to achieve success, but substantial, unexpected costs can toss your best-laid plans out the window.
If you've recently experienced a financial emergency and are dealing with the aftermath, please take a moment to keep reading. We'll cover common signs of a financial crisis, frequent examples and steps you can take to recover.
What Is a Financial Emergency? Three Signs You Are Headed for a Financial Emergency
A financial emergency is any substantial expense or loss of income you did not plan for. A financial emergency can look different for everyone. However, a few traits of financial crisis include:
A devastating or life-altering event. Financial emergencies often follow a life-altering event, such as natural disasters, medical emergencies, the loss of a job or other major life changes.
Exceeding your reserve savings. Creating an

emergency savings fund

to prepare for critical situations is a great idea

and can help mitigate a dire financial situation. However, many Americans don't have the proper reserves to cover the total cost.

One survey

found that 57 percent of Americans felt uncomfortable with their current emergency savings. If

an

unforeseen cost depletes your savings, it may be a financial emergency.
Inability to pay bills and/or taking out a loan to cover. If the unexpected expense causes you to miss

paying

your regular bills or incur debt, you may be experiencing a financial emergency.
Now that we've had a chance to look through some of the signs of financial emergencies, let's review a few common examples.
Five Common Causes of Financial Emergencies
#1. House Repair
Homeownership is an excellent entry point for building wealth. However, an unexpected repair to your home can put you in a major bind. A survey on home improvement, maintenance and emergency spending found that homeowners averaged around $2,467 on home maintenance and $1,953 in emergency spending each year.
You can plan for home maintenance projects, but sudden failures in your home's structure or damage to the house from a natural disaster can create financial turmoil.
#2. Car Accidents or Repairs
Most of us rely on our own transportation. Like your home, your car needs periodic maintenance to stay roadworthy. However, unanticipated problems with your vehicle can occur as it ages.
One survey found that the average auto repair in the United States is between $500-600. While you may be able to take on the cost of a routine repair, a collision or natural disaster can quickly become a financial emergency.
The monetary outcome of a wreck can vary greatly depending on your insurance coverage and the age of your vehicle. While the financial burden of most accidents falls on the at-fault driver, it may take several weeks to a month to receive reimbursement. This gap in time between the accident and receiving the check from insurance can leave you in a difficult position, especially if your vehicle is not drivable.
#3. Illness or Injury
Illness and injury are unpredictable and costly, and their financial effects can linger. Emergency room visits, hospital stays, treatments and medications can add up quickly. For example, the average emergency room visit costs more than $2,000.
While you may have health insurance to mitigate the brunt of these costs, several factors can affect your final bill. If the medical issue becomes chronic, it could affect your job status and the number of treatments and specialist visits you need.
#4. Loss of Job or Income
Layoffs and business closures can come with little forewarning and leave you financially devastated. A loss of expected income can make paying bills and everyday expenses impossible. Even as you jump back into the job market, securing your next job can take a long time. Some experts estimate the average job search to take three to six months.
#5. Divorce or Separation
Divorce can disrupt every part of life, including your finances. The sudden split from a two-income household and the division of your assets can lower your spending power and standard of living.
If you're going through one of these difficult situations, it may feel like an impossible scenario. However, there are ways to work through your situation and move toward financial success.
What Can You Do If You're In a Financial Emergency?
When going through a financial emergency, it's easy to feel isolated, like you're the only one facing financial hardship. The last thing you should do is get down on yourself. Financial emergencies are more common than you might think. In fact, according to a recent article by CNBC, more than 70% of Americans are feeling financially stressed these days.
If you've run into a significant expense that you can't pay or are beginning to incur debt, here are a few steps you can take to start the recovery process:
Assess your current financial situation – Before tackling a financial hurdle, you need to know the full scope of the monetary mountain. Review your budget and cash on hand. Then, look at the cost or estimated cost of the financial emergency. How much can you pay off now?

Where can cuts in your monthly budget be made?

Write everything down to get a complete understanding of your financial position.
Contact creditors or lenders – If you can't meet other monetary obligations due to your financial emergency, it's best to let all necessary parties know before your bills are processed. You may be able to negotiate a payment plan to avoid penalties and larger interest payments.

Keeping communication open with your creditors can also keep late payments from affecting your credit score.

Find a financial advisor or counselor – An experienced financial counselor can help you navigate your situation. These individuals are experienced in helping others who have been in the same spot as you, and they can help you develop an action plan to pay off the cost.
Explore ways to create supplemental income – While the part-time job is not a new idea, the side hustle is more prevalent than ever. One

report

revealed that fifty percent of Americans have some form of part-time job. You

may be able to

find flexible gigs online to make extra cash.
Contact your local bank – Discussing any changes in your financial situation with your personal banker is a good idea. Changes in your normal account activity could affect interest-bearing accounts, resulting in maintenance fees.

Also, a local bank is invested in you and will likely have ideas and strategies to help you recover.
Whether you've experienced a financial emergency or want to prepare, setting up an emergency savings account with a local financial institution is an excellent idea. If you live in the mid-Missouri area, Community Point Bank is a great place to get modern banking services without losing the personal customer service you deserve. Visit one of our three locations or apply for a new account online today!