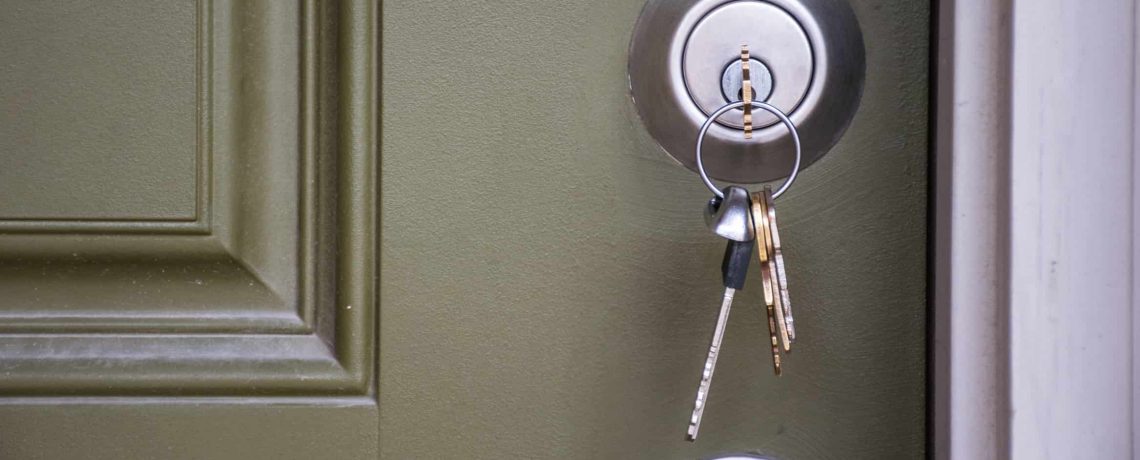 It's exciting to step into your own place for the first time. You get a rush of independence you've never experienced before. You can make the space your own. Your home is a part of your identity now, so you want a place that fits.
If you've just started your first full-time job, you may be looking for that first place to call your own as well. While many young professionals return to live with their parents for a period after finishing school to pay off debt or save up for large purchases, you may be ready to make your own way, or perhaps you need to relocate to start your career.
When digging into your housing options, one of the decisions you will need to make is whether to buy or rent. You may feel overwhelmed by the number of boxes you have to check to secure a place to lay your head at night. These options may lead you to the age-old question, "should I buy or should I rent?" Changing housing market landscapes and varied financial situations are important factors to consider.
Luckily, if you plan to live in Missouri, especially the Mid-Missouri area, you may enjoy a lower cost of living, including housing. Before you start looking for housing options, it's a great idea to develop a financial overview, so you have a strong grasp on how much you can spend on housing. 
Let's look at the pros and cons of renting versus the pros and cons of buying a house.
Staying Flexible: Four Reasons Why You Should Rent a Living Space
When you close on a house, you complete one of the biggest purchases you will make in your lifetime. You want to make sure you are ready to take on that investment for the long haul before making this commitment.
Renting is the opposite; you can leave once the lease is up with no questions asked. You don't have to worry about long-term maintenance or care of the property. Renting a living space is about flexibility.
Generally, the biggest reason to rent an apartment, townhome or house over buying a home is a lower cost per month. While a monthly mortgage payment may cost less than a monthly rent payment, there are added costs to home ownership that could be included in your rent or covered by your landlord.
Added expenses of home ownership include, but aren't limited to:
Repairs and maintenance
Trash pickup
Property taxes
Homeowners' association fees
General home beautification, such as landscaping
Outside of the overall cost of homeownership, let's look at three other reasons renting may be your best option:
You don't have an extensive income or credit history. Patience is a virtue, especially when it comes to getting a large loan like a mortgage. According to the

National Association of REALTORS®

, the median age of a first-time home buyer in 2022 was 26. Most lenders will want to see a steady, stable employment history. Credit rating agencies look at several factors when

determining your FICO score

, including on-time bill payment and credit utilization. While you may have

some experience managing a credit card

, you

might

not have a long history of paying bills. Don't get discouraged. While these limitations can be frustrating, they exist to protect lenders and borrowers alike. As a responsible pro, you can rent in the short term to prove that you can hold down a job, pay your bills and be responsible with credit.
You need a place to live in the short term. Your first job may be just that; the first job of many you will take on throughout your career. If this is the case, you may not want to commit to living in a particular area for a long period of time. The

general rule of thumb

for buying a home is to plan to live there for at least five years. This way, you can pay off closing costs and interest on the home, making it more financially viable to sell again.
You live by yourself, or you don't need a large living space. If you are single or married with no kids, you may not want to take care of a larger living space. You can also save by renting a room in a home or sharing a rental with roommates.
While renting can be advantageous in several situations, you may be well-suited and better off purchasing a home. Let's keep digging to find some of the top reasons you may want to buy a home rather than rent.
Building a Foundation: Four Reasons Why You Should Buy a Home
As previously mentioned, buying a home is one of the biggest purchases you will make, and there are many factors that should be considered. Buying a home provides an opportunity to build wealth.
Building wealth is the idea of putting your money into assets or financial vehicles that can retain or gain value over time. If you've started a retirement account, you've invested cash each month for future gain. As you pay off your mortgage, you are getting closer to owning your home, which can be considered an asset. Buying a home is about stability.
Outside of the wealth-building aspect of home ownership, here are three more reasons buying a home may be better for you:
You plan to live in the area for more than five years. The biggest consideration for owning a home is the length of time you want to live in the area. If you see yourself living in a city or town for at least the next five to ten years, home ownership may be a more viable option. When you buy a home, you have a stake in the community you are living in.
You've paid off other major debts, like student loans. While your student loans helped

pay for your education

, which most likely helped you land your first job, it can be difficult to pay off multiple large loans at a time. If you've paid off your student debt, you have more financial flexibility to pay a

monthly

mortgage.
You need more space for your family. If you've landed a dream job and

plan on settling down in a particular area,

you may be considering a future with a family. Buying a home now with room to grow may make the most sense.
Work With a Local Bank to Secure an Excellent Home
If you're deciding between buying a home or renting, it's a great idea to discuss your options with a loan officer from a local bank. The team at Community Point Bank is here to help you make an informed financial decision. Visit our home and real estate loans page today to get started.
If renting is the best option for you right now, check out our list of banking services to help you stay on top of your finances, including your rent. With our personalized savings account options, you can start saving for your dream home sooner than later.