About Community Point Bank
President's Message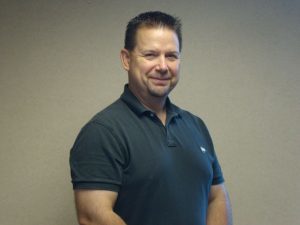 "As the President of Community Point Bank, I am proud to have employees that have over 250 years of combined banking experience in our small staff. It is this experience and expertise that has made us a strong financial institution.
I feel that the knowledge and products we offer are a winning combination that benefit our customers and communities.
As we advance in technology, we still thrive in customer service. I feel personal service is a must; therefore, I am just a phone call away. I invite you to come see what we have to offer.
Let's keep our communities strong and growing together."
Curt Brumley, President of Community Point Bank
---
Our Mission Statement
Community Point Bank is dedicated to helping our customers achieve financial success by focusing on their financial needs and delivering quality services. We strive to exceed the expectations of our customers, employees and shareholders in all of our services and to contribute to the betterment of the community.
---
Why Bank With Us?
With all of Community Point Bank's personal banking, business banking or loan services, you can be sure that any checking or savings account you open or any personal loan you might apply for will be handled by local financial professionals who truly care. We are very proud that our employees live and work directly in our communities. Smiling faces and exceptional customer service are standards that you can expect from all of our hometown bank staff. At Community Point Bank, we are committed to excellence throughout all of our branches and you, the customer, should settle for nothing less.
We strive to stay on the cutting edge of technology and make sure that each of our banking products are kept up-to-date. Our mobile banking app, mobile check deposit, E-Statements, online banking and bill pay services are a few of the innovations we currently have to offer our customers. And when you prefer to work directly with people who are glad to help, you can visit our locations in Russellville, Eugene and Versailles or give us a call to get the assistance you need.
If you desire a banking relationship with professionals who value you, visit us at Community Point Bank to get the local, personalized service you – and your finances – deserve.
Our History
Community Point Bank always had its roots in the Mid-Missouri area. The first bank in Russellville, MO was the Russellville Exchange Bank organized in 1895. Later, in 1912, the Farmers and Merchants Bank was organized and in the late 1920s, the Russellville Exchange Bank took over the Farmers and Merchants Bank. When the Great Depression hit, the bank was closed for a short time. It reopened on July 10, 1934 under the name of Community Bank of Russellville. The bank remained in the original Exchange Bank building until 1972 when it moved to its present location. In 1999, the new Community Bank of Russellville building underwent extensive renovations and additions.
The Community Bank of Russellville opened another branch in Eugene, Missouri in March of 2008 and started construction on a more-permanent facility in Eugene in 2012. Community Bank of Russellville changed its name to Community Point Bank in 2012 and opened its doors under the new name in January 2013. March 2017 brought another facility into our growing bank network with a new Community Point Bank branch opening on the east side of Versailles, Missouri.