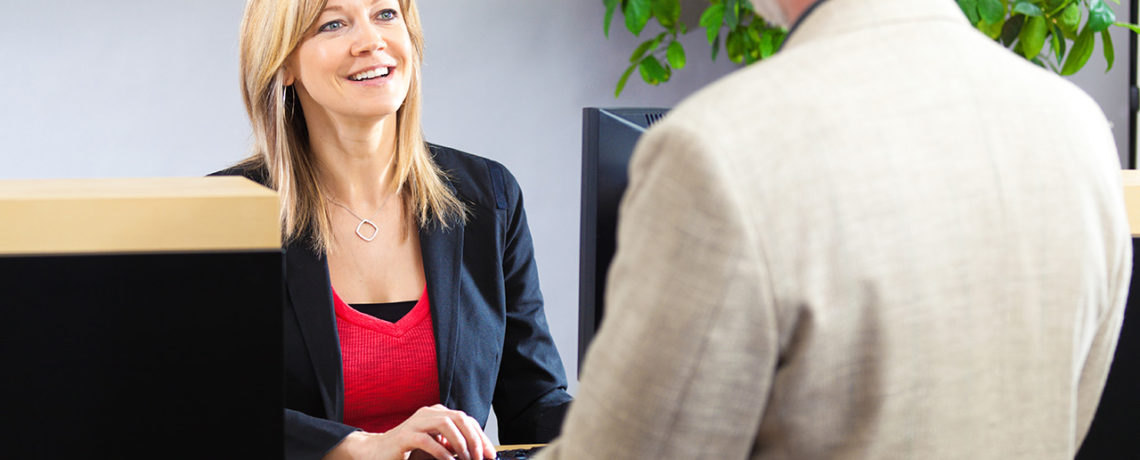 Local banks have contributed to thriving townships throughout the United States' history. Invested in the communities they serve, these banks are involved in and deeply committed to the economic well-being of their communities.
Unfortunately, over the past 25 years, small and medium-sized banks lost a large chunk of the market share. In 1994, these banks made up about 50% of the market. Today, they make up less than 20%. Megabanks hold more of the market than ever, and this disparity is a loss for communities and consumers across the country.
Local banks have much to offer. Check out our top reasons why banking locally is a great decision.
Get the Same Services at a Lower Cost
Whenever you are comparing bank services and benefits, you may think local banks can't offer everything larger ones can. However, many smaller banks provide most, if not all, of the same services their larger competitors do. Most community banks and credit unions offer some form of:
Online Banking

Mobile Check Deposit

Mobile Banking App

Debit Card
Many megabanks charge higher fees for their services, while local banks offer competitive pricing. Most smaller banks also offer low-cost checking and higher interest rates for their savings options.
Local Banks Offer Competitive Rates
When it comes to storing your cash, smaller banks and credit unions tend to have more competitive rates for your deposits. Small, local banks have a higher return on deposits across the board than their larger counterparts. Larger banks report more growing "noninterest income," which is the result of higher overdraft and ATM fees.
with a smaller, local bank, you're getting the most bang for your buck while also supporting your local economy and community.
Personal, Individualized Customer Service and Attention
When comparing banks, one aspect to consider is the type of customer service you will receive. With large banks, you become just a number. Conversely, local banks understand the importance of each customer and are more focused on your individual financial needs.
If you call your local bank with a question, you will typically speak with a real person vs. an automated call system. No one likes talking to a machine. With a community bank, you'll have a more personal, enjoyable experience with customer service. Relationships forged with your local bank staff will make every visit or call a pleasant experience rather than a chore.
More Informed Loan Decisions
While small and medium-sized banks hold a lesser share of the market (less than 20%), they offer 42% of all small business loans. Larger banks typically have more red tape for small business loans, while your local bank will be able to consider more than just your credit score when assessing your loan request. Your reputation and relationship with the bank can make a difference when seeking a loan for your car, home or business.
Investment in the Community
Local banks rely on the economy of the area to succeed, so when you use a community bank, your funds are being put right back into your city or town. Local banks are invested in the community because the employees, management and executive staff are from the area and want to see it thrive. If you go to an event in your town, you are likely to see the local bank there. Your local bank is a part of the community just like you, your neighbors, and friends.
Are you looking for a bank that will focus on your financial needs? Contact Community Point Bank today and see how we can help you bank better.