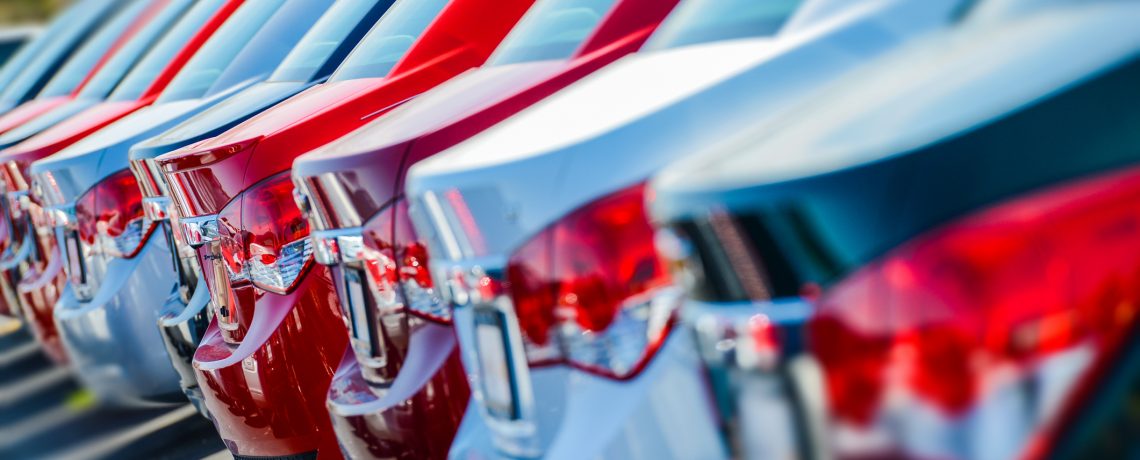 We all need a way to get around. For most of us who live outside of major metro areas, a car is our best bet to get from point A to point B. In 2020, a ValuePenguin survey found that 91.55% of all households reported having at least one vehicle. Cars are essential to getting you to work, getting your kids to school and running every errand you can think to run. Our automobiles are critical to our daily lives.
So, what are your options if your current jalopy goes kaput or you need a different vehicle to suit new needs?
Paying for a vehicle is no small purchase. According to the National Automobile Dealers Association (NADA) 2021 report, the average retail cost of a new car was $42,379, almost $10,000 more than the 2014 average. A used vehicle's average retail selling price was up to $26,709. 
If you need a new ride, you may not have the necessary cash on hand to make a vehicle purchase outright. Many car buyers turn to auto loans to finance their vehicles. Auto loans allow the buyer to get the vehicle they need when they need it, allowing them to and pay for it in monthly installments. 
The two most common ways to finance a vehicle are through a dealership or by obtaining an auto loan with a bank.
If you haven't considered working with a local bank to finance your ride, you may be missing out on the best option for you. Keep reading to learn the benefits of working with local lenders over their larger competitors.
Best Banks for Car Loans – 4 Reasons to Go With Your Local Option
Whenever you're reviewing your options for an auto loan, there are three common routes you've probably seen:
Dealership financing options
Megabank and online banks
Credit unions and local banks
Out of these options, it may be tempting to take the dealership financing or megabank loan offers due to their perceived convenience. However, here are four reasons why you should consult with a local bank before purchasing your next vehicle.
Lower interest and annual percentage rates (APR) – Local banks are known for having typically lower interest rates and APRs for consumer

loans

, like auto loans, versus megabanks and dealership financing. Lower rates mean you're more likely to pay less throughout the life of your auto loan.
Customer-centric offerings – Dealership financing may be tempting, as they offer a convenient package by gathering several offers for you. However, the offered loan packages from a dealership may have

higher interests and APRs.

Local banks focus on providing you with a quality loan that works best for your financial situation, not what helps them make the most profit.
Preapprovals – When working with a local bank, you can give them your budget and they can give you estimated loan options based on a

hard pull of your credit information

. A local bank's preapproval can put you ahead of the curve when stepping foot on a car lot. While a dealership may want you to

focus on a monthly cost

, you can shop with the entire price in mind and make a savvier decision based on your loan information.

 

Excellent customer service – At the end of the day, a car purchase is a huge financial decision that shouldn't be taken lightly. Loans can last for several years and change the course of your financial decisions down the road. You want to work with a lender with a vested interest in giving you an excellent customer experience throughout your loan. A local bank personal loan officer will provide you with the time and attention you deserve when making this critical decision.

 
What Do You Need to Get a Car Loan from a Bank?
Here's

A Quick Guide

It's a great idea to shop around for loans before you head to a dealership to find your next car. To start, contact your local bank for more information on preapprovals and other general loan questions. From there, they can give you the necessary paperwork to fill out or steps to take to see your loan options. Once you have a few loans to choose from, you can go to the dealership to find your perfect ride.

If you want the excellent service and personal attention of a local bank in the mid-Missouri area, contact Community Point Bank. Our experienced loan officers can help you find a motor vehicle financing option that will work for you. 

If you're interested in our other banking services, check out our personal banking services page for more information on checking, savings, CDs, IRAs and more.