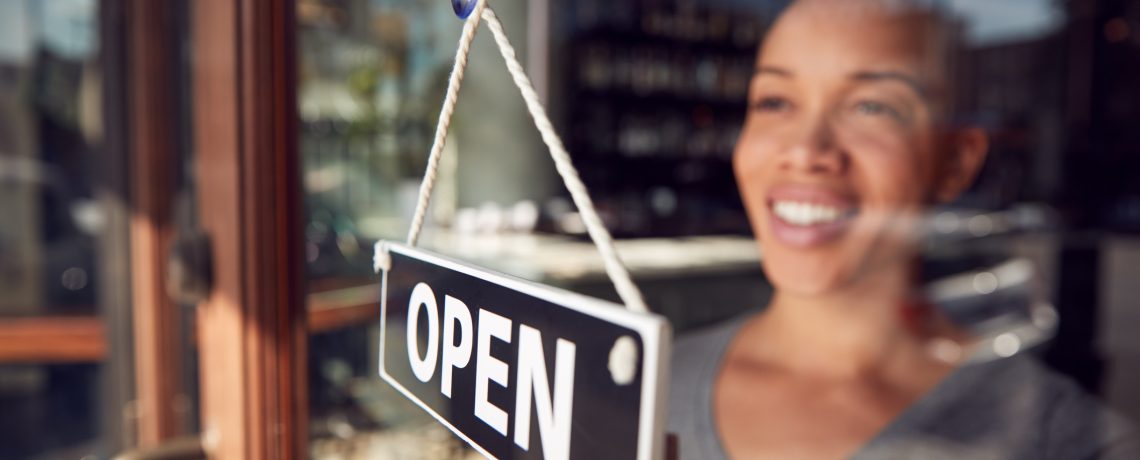 Entrepreneurship is a dream for many individuals who are tired of their current working situation or desire to have more control over their careers. There's nothing like the feeling of being your own boss. 
However, it can be extremely difficult to get the funds you need to lift your idea off the ground. Budding businesses can face many obstacles and endure many ups and downs in their first few months or years of business. One online survey found that not knowing where to start was a significant reason entrepreneurs quit their business ideas. 
You can overcome these initial hurdles with the proper support and tools at your disposal. A competitive commercial loan is a tool that many entrepreneurs use to get the jumpstart they need. So the question is: where should you seek this type of loan, and what lender will offer the best combination of competitive rates, local economic knowledge and excellent service?
A local bank may be the best lending partner for you. Check out our top reasons why you should consider starting a new business and why you should seek a loan from a local bank.
3 Benefits of Starting Your Own Business
It's no secret that many people want to start their own businesses. One article from the U.S. Small Business Administration (SBA) Office of Advocacy found that there are approximately 31.7 million small businesses in the United States, which accounts for over 99% of total companies in the country.
Another report from the SBA stated that approximately 1 million new establishments opened nationwide between March 2019 and 2020. During the same time span, 24,736 new businesses opened in Missouri. These businesses are the backbone of our country's economy, accounting for 65.1% of new net jobs. 
It's clear why small businesses are essential, but why would small business owners want to take on the risks and responsibilities? Here are three benefits of starting your own business:
You get to be your own boss. I

n a

survey round-up

on entrepreneurs, 55% of self-employed respondents said being their

one

own

boss was the

ir

biggest motivation to start their own businesses. Another poll showed that 97% of self-employed respondents said they would never return to traditional employment. The empowerment that comes with business ownership makes it easy to see why many would want to start a business.


More control over your career. In the aforementioned round-up, 43% of survey respondents said career control was one of the biggest benefits of self-employment. Working hard for a company or organization that overlooks your skill, expertise and drive to excel in your field can be frustrating. When you start your own business, you can push yourself to meet your goals, not those set by a supervisor or company mandate.


You can maintain more flexible work hours.

While owning your own business is a substantial amount of work, especially to get started, you don't have to worry about specific time obligations. You can work around the important events in life that you don't want to miss. 
While the benefits can be great, the challenges can be just as substantial when it comes to being a business owner. A lack of funding is one of the greatest obstacles you may face when starting your business. However, a business loan can help you get your company up and running in no time. Depending on your credit history, business experience and relationship with the bank, working with a local lender may be a great place to start.
Why Bank Local? Working with a Lending Institution in Your Community
You've probably heard the phrase, "you have to spend money to make money." You do have to pay for different tools and services to improve your business. However, you may not have the money that you need upfront. So, getting a business loan is a logical starting point. 
As we covered in a previous article, there are different options available depending on your credit history and business experience. If you're starting a new business with a lot of experience and good credit history, you will have more options to consider.
Here are five reasons working with a local lender is a smart business decision:
Local banks invest in the community.

Unlike a national or online lender, your

local bank

is interested in seeing other businesses succeed in the area.


Local banks offer greater accessibility. Not only is it likely that a local bank will be in close proximity to your home and/or place of business, which makes it easier to meet with bank staff for meaningful conversations, but most local banks also provide the same convenient banking technology as larger banks.


Local banks have experienced loan officers to help you. Many local banks have loan officers who have worked in lending for years. Their business and financial knowledge is vital to a productive working relationship.


You may have a working relationship with your local bank already.

Speaking of productive working relationships, if you're a customer at your local bank, you may have a better chance of working out a more competitive loan than with a larger lender. According to

this report, many community banks use "relationship banking" to create more flexible credit terms for borrowers throughout various economic conditions.


You can count on friendly, helpful service at your local bank.

Finally, local banks generally have employees and staff who are dedicated to excellent customer service. Great service is one of the main differentiators local banks use to compete with larger financial institutions.
How Can I Apply for a Business Loan from a Local Bank?
Taking the first step toward securing a loan may seem daunting, but the staff and loan officers at Community Point Bank are ready to help you achieve your business goals. To apply for a loan, visit our contact page to set up an appointment today.