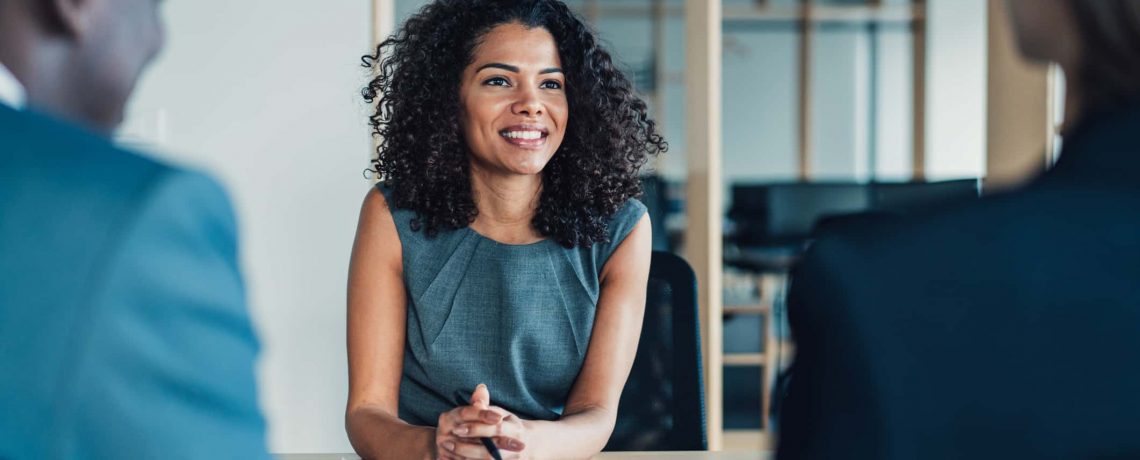 Small businesses are foundational to the United States economy. In 2019, it was reported that small businesses make up 44% of all U.S. economic activity and are responsible for two-thirds of all jobs in the country. Small, local companies add value to their communities by providing essential goods, services and employment opportunities to the area and stimulating the economy.
If you've thought about starting your own business, you may have wondered how to get enough capital to start your venture. 
You're not alone. One of the most common challenges starting entrepreneurs face is a lack of funds when trying to get their businesses off the ground. While there are a few ways to get the cash you need, a commercial loan from your local bank is a great option.
What Is a Commercial Loan?
A commercial loan is an agreement between a business and a financial institution that provides funding to the company which must be paid back over a set period with interest. Commercial loans can be used to fund significant business purchases like property or equipment. These funds can be used for operational costs as well.
Commercial loans come in a few varieties, the most common being:
Term

loans. The borrowing business receives a one-time lump sum that is then paid off in installments over a set period with interest.

 

Line-of-credit

loans. The borrowing business can take out a loan up to a certain limit. Once the loan is paid down, the business can repeat the process and take out another loan.
Three Desirable Commercial Loan Features
When reviewing your options for a commercial loan to fund your new business expenses, there are a few features that you should look for, including:
Competitive interest rates. Like other loans, you should look for the lowest interest rate available. Getting competitive interest rates may be difficult if your business or personal creditworthiness is low. Raising your credit score is one of the best ways to get better rates on your loan, as this proves to your lender that you can borrow and repay your debts on time. Learn more ways to raise your credit score

here

. If a lender offers you a loan without checking your creditworthiness, you can expect high interest on your payments.
Favorable payment terms. You want to borrow from a lender that works with you on your payment schedule. Much like the interest rates, your payment flexibility may be lower if you are a first-time business owner with a fledgling operation and little credit history.
A knowledgeable, experienced loan officer who understands the

local economy

. Working with a bank based in

your market

is an excellent idea. Why? They are invested in the economy and understand the benefits and challenges of working in your community.

 
How to Get a Small Business Loan: How Do I Apply?
Once you decide that pursuing a commercial loan is in your business's best interest, you may be wondering how you can apply for these funds. Each lending institution is different in the exact details of the application process, but there are some common steps you can follow to maximize your chances of getting a great commercial loan.
Create a Business Plan
You probably have a business plan if you want to start your own small business. Even if you have a plan, you should add an outline about two specific items related to your commercial loan:
How you plan to spend the money.
How you plan to repay the loan.
You want a sound business plan to show that you have a thorough understanding of your business model, the market and the challenges you will face moving forward.
Gather All Necessary Business and Financial Documentation
Once you have your plan in order, you need to have the necessary business and financial documentation to legitimize your request for funds. Documents you need can include, but aren't limited to: 
Personal and business tax returns
A company and personal credit score
Bank statements
Balance sheets and income statements or financial projections
Commercial leases and business licenses
A list of collateral and collateral value
Corporate organizational papers
The loan officer will need to see your business's financial condition to understand how much risk the bank is taking to give you a loan.
Contact a Commercial Loan Officer
Once you have your preliminary documentation ready, you need to contact a loan officer from the lending institution to arrange a meeting. This step is essential to securing funding as it allows you to discuss your business plan in person.
Startup Business Loan: Why Should I Get a Commercial Loan from a Local Bank?
A lending institution in your area will be able to provide the best service, as they have insight into how the local economy works. A local bank is invested in your community and understands the value your business will bring to your town or city.
If you want to work with a bank that will provide you with excellent service, visit our contact page to get in touch and learn more about our lending, personal banking and other financial services.