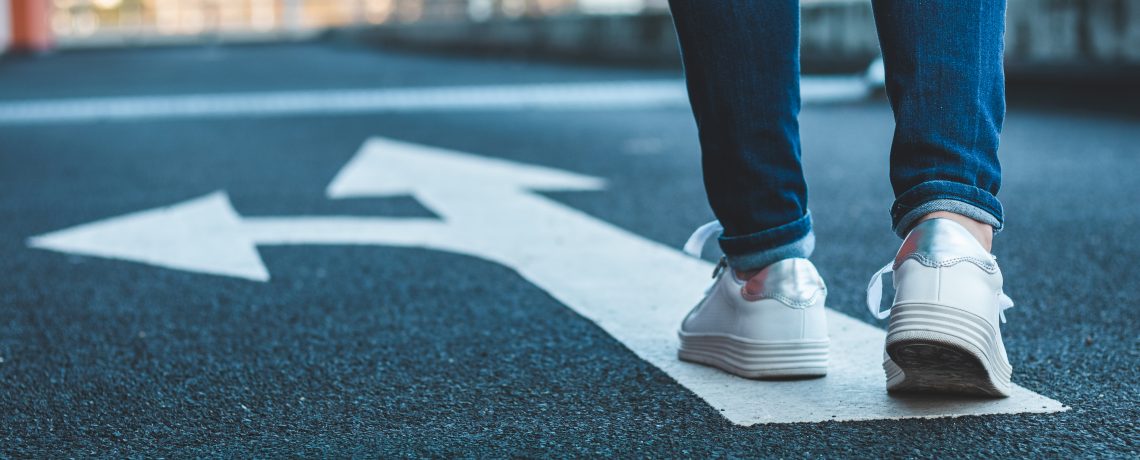 Finding a new bank can be tricky. If you're thinking about leaving your current bank, you most likely have strong, defined reasons for wanting to part ways. 
Many Americans are more likely than not to stay put when it comes to their banking situation. One survey showed that over 50 percent of respondents were "rather unlikely" or "very unlikely" to change their banks, even if they were offered a better deal. 
Why do so many people stick by their banks? 
In short, most individuals stick with their bank because they are satisfied enough with their current situation to avoid the jump. Convenience and the required effort to switch banks can keep people locked in place. 
However, you shouldn't let these steps keep you from going to a bank that checks the right boxes for you. 
Finding the right bank is like having a good teammate. When you have one, meeting your goals feels effortless. When you don't, every interaction feels like an uphill battle, leaving you exhausted and frustrated.
Bank Comparison: How Do You Use Your Bank?
If you're shopping banks, you may feel like something is missing from your current experience. These three essential components help deliver an excellent bank-to-customer relationship:
Value

– No one likes getting ripped off. Whenever you decide to use a particular service, you don't want to be blindsided by high fees. Since banking is highly competitive, it feels good to have access to specialized services and

savings

methods at low-to-no cost.

Convenience

– One-third of respondents in a

survey

said they valued convenience over any other bank feature. Quick access to your funds and account statements gives you back something extremely valuable, your time. 

Customer service

– Whether in person, over the phone or

online

, responsive, friendly service is essential. If you're entrusting a bank with your hard-earned cash, they should treat you like a valued customer, not a number. 
These three common threads can offer you a starting point, but if you're in business for a new bank, you need to thoroughly assess your needs and compare them to what the bank offers. From there, you can make an informed decision to pick the right teammate to reach your financial goals. 
Bank Comparison: The Power of a List
Start your process with a list of your priorities for your next bank, from most important to least. 
A few aspects of the bank you'll want to review are:
Competitive Rates

–

(added space before dash)

Is getting

high-interest earnings

a top priority for your next account? If so, you can compare rates between banks and account types. It's essential to determine whether or not you can maintain the criteria of interest-bearing accounts when shopping rates.

Costs and Fees

–

(added space before and after dash)

It's a great idea to review the bank's overdraft fee policy and other charges. You need to know how much it will cost to open and maintain an account before you start.

Branch and ATM Locations

–

(added space before and after dash)

Convenience can be a make-or-break factor when looking for a new bank. Being able to go to an ATM or physical location is still an essential feature for customers to access cash. 

Credit and Debit Cards

–

(added space before dash)

The average U.S. consumer uses their debit card

22.8 times per month

. Debit cards are the primary way many consumers purchase goods and services. If you fall into this category, make sure to closely examine your potential bank's credit and debit card offerings. Spending cards have various features for different spending needs like advanced security or low fees.

Online and Mobile Banking

–

(added space before dash)

Online and

mobile banking

have changed how we interact with finances daily. Banks offer a variety of online services to make your banking more convenient. You can review the bank's free and paid features for checking and savings accounts to find services that match your priority list.

Supporting Local

– When considering your options, keep in mind that choosing a local community bank means that your hard-earned dollars are reinvested into your community through the support of local businesses, schools, churches and other organizations. Plus, today's community banks offer all the

technological conveniences

of larger banks.
Choosing a Bank Based On Your Needs
Once you've had time to review which services and attributes you value most and what frustrations you have with your current bank, you can dive into your search for the perfect match.
A quick online search for banks in your area creates a list to work through. Bank websites can give you an overview of their services and special offers. If in-person customer service is vital to your experience, you can visit the banks you're considering to see what it's like first-hand. Many banks will have a representative who can provide you with more information about the bank's services and answer your questions.
Finally, it's a good idea to talk with friends and family about the experience they've had with any bank you're considering. Online reviews can show you what current or past customers of your next bank have to say about their experiences. 
Once you have a list of bank options ready to review, you can use your list of priorities as a test to see which bank is the best match.
Choose Excellent, Local Banking
If you're looking for a local bank to provide you with prompt, attentive customer service and excellent benefits for less, visit our personal banking and loan services pages to learn more about Community Point Bank. 
Have more questions? Visit our contact page to leave us a message, find our phone number and check lobby hours.