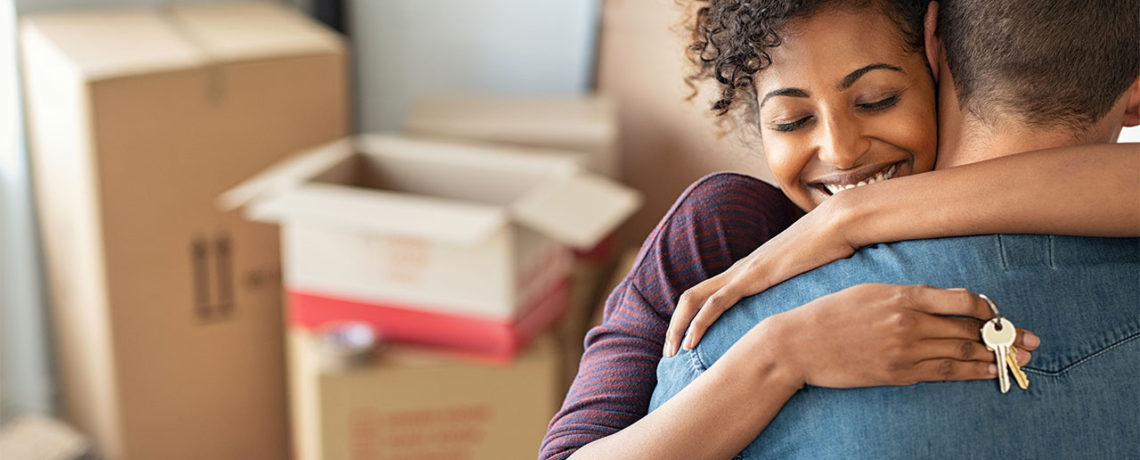 As you picture your new home, one part of the house purchase process you may not want to think about is how much it will cost. Buying a house is one of the most significant financial commitments you will ever have to make, and mortgages are a vital part of getting your dream home.
When you are looking for a mortgage loan, you may be confused by all of the steps that go into the process. That's where a trusted, reliable bank comes into the picture. A loan officer from your local bank can help you work through your loan options and determine what route is best for you.
What Is a Mortgage Loan?
If you are planning to buy your first home, you may have heard the term mortgage before. But what does it mean exactly? A mortgage loan is a loan that is specific to real estate transactions. The bank loans you a majority of the necessary funds to buy the home, and you pay them back, with interest, over a set amount of time. Mortgage loans have become the standard way to purchase homes in America due to rising housing prices.
What Kind of Mortgage Loans Are There?
Mortgages come in all shapes and sizes. The most common types of mortgages are conventional, government-insured and adjustable-rate.
Conventional Fixed-Rate Mortgages: These loans are offered to the home buyer for a set period, which range from 10 to 30 years. The buyer then pays off the loan in monthly installments with a fixed interest rate. Private lenders such as banks, credit unions and mortgage companies offer conventional loans. Conventional loans are the standard because they allow buyers to budget around a consistent payment schedule.
Government-Insured Loans: Government-insured mortgages are loans that are available to former military members and some people who may not qualify for conventional loans. These may offer a lower threshold to purchase your home, but usually require more paperwork and higher mortgage insurance premiums. Sometimes, they can end up costing more to use than a conventional or adjustable-rate loan.
Adjustable-Rate Mortgage (ARM): ARM loans offer a fixed rate during the initial pricing term, which varies depending on the financial institution you borrow from. Then, the rate can adjust annually according to third-party indexes. These adjustments could result in your interest rates rising or falling. Most ARM loans have a set rate cap, but these are best suited for individuals who are willing to take on more risk.
How Do I Apply for a Mortgage Loan?
The process varies depending on what bank you choose to borrow from and what type of mortgage loan you are trying to obtain. For a bank loan, you will begin by contacting the bank of your choice and talking with a loan officer. This initial consultation and assessment is known as a prequalification. Prequalification is where the loan officer will look at your financial status and determine how much you are qualified to borrow.
After your consultation, you will need to submit an application along with other financial documents to become preapproved for the loan. Getting preapproved is a great idea whenever you are looking to buy a home because it can help expedite the processing of your documents. Preapproval will also help prepare you to make an offer and avoid closing cost delays.
What Qualifications Do I Need to Meet for a Mortgage Loan?
Qualifications of the loan are all dependent upon what type of loan you are trying to get for your home. It usually includes credit score, employment status and how much debt you have already accumulated.
A loan officer will be able to go over what qualifications you need to meet and what loan would work best for your situation.
What Happens After I Find the Home I Want to Purchase?
Once you have worked with your real estate agent to find the right home at the right price, you will then have to determine the down payment or closing costs you have to pay for the house. The price of the house and what type of loan you worked out with your lender determines how much you pay upfront. The typical amount of time it takes to close on a home loan is around 35-45 days.
Why Should I Get a Mortgage Loan from a Community or Local Bank?
Buying a new house is one of the most significant financial commitments you will ever make. While you may refinance your loan down the road, your mortgage payments tie you to whatever financial institution you chose at the beginning. This is why it's essential to get a home loan from people you know and trust at your local bank. Local banks are willing to work with you to get a loan you can afford at a reasonable rate.
If you are exploring your mortgage options, contact Community Point Bank to see how one of our friendly loan officers can work with you.