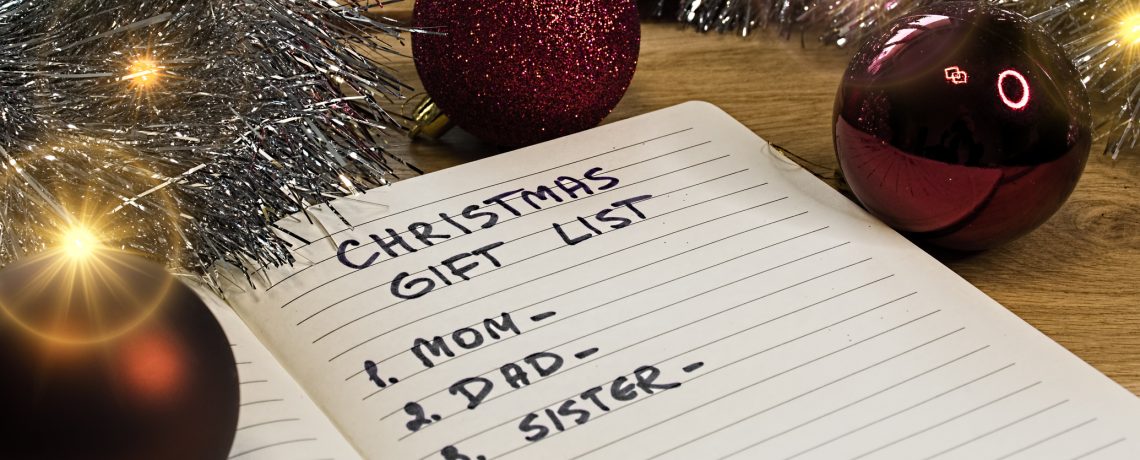 Sticking to a holiday shopping budget can be tough when you're feeling generous, but it's important to match your gift-giving appetite to your personal finances. No one wants buyer's remorse to spoil that special time of year.
If overspending has become an unwelcome holiday tradition you'd prefer to break, then it might be time for a more calculated approach. And with the U.S. economy taking a series of hits in 2020, buckling down may be more of a necessity than a nicety.
Consumers plan to spend an average of $805 on Christmas gifts this year, according to a recent Gallup poll. That's down significantly from a year ago, when Americans projected they'd spend $942 on gifts—the highest amount in nearly 20 years.
If spending less for gifts is a goal of yours this year, we've compiled a list of foolproof tactics to help you save money without silencing your inner Santa. And when you combine these tips, they can have a serious multiplier effect!
1. Assemble a rock-solid (and very realistic) holiday shopping budget.
Our first bit of advice: Start with a reasonable Christmas budget. Budgets aren't much good unless they're rooted in the reality of your financial situation, so make sure you're working with good numbers that accurately reflect your cash flow.
You don't have to resort to the stinginess of Ebenezer Scrooge. Responsible spending is the goal here, and zero-based budgeting is a good place to start. With this method, you record all monthly income and expenses to account for every dollar that comes in and goes out. If that amount of number-crunching seems too daunting, this holiday budget template might be more your speed.
2. Set firm limits early and tenaciously track spending.
Part of successful budgeting is setting limits and tracking spending, but doing so requires discipline and dedication. Without concrete parameters and the willpower to religiously log your expenses, you might be inclined to abandon your budget altogether. Don't give up—stay the course!
Figure out what works best for you when it comes to documenting expenses. For online shopping, keep a hard copy of your budget next to your computer and get in the habit of filling in line items every time you make a purchase. If you're buying gifts at brick-and-mortar stores, paper clip your receipts together or keep a running list of expenses on your phone. Never wait too long to update your budget. Remember, this is a real-time snapshot of your finances.
3. Relentlessly exploit seasonal sales, deep discounts and rewards programs.
Missing out on a good deal is a bummer, and it's even worse when that deal involves an item you planned on giving as a holiday gift. If you're prepared to pounce on these short-lived steals, you'll really be able to stretch your holiday shopping budget.
'Tis the season of Black Friday, Cyber Monday and seemingly endless flash sales. With some frugally minded research and keen planning, you'll be smiling as you fill up your virtual shopping cart and marvel at the modest subtotal. Subscribe to email newsletters (at least around the holidays), set up Google Alerts on must-have gift items and bookmark BlackFriday.com to keep tabs on traditional newspaper ads as well as online deals.
If Amazon is your go-to for Christmas gifts and you're a Prime member, consider opening an Amazon Visa credit card that rewards you with 5% on all purchases. Apply those points to gifts this year or build up your reserves for next Christmas.
4. Keep it separated with a special savings account.
Think of your holiday budget like a coffee tin full of cash you've hidden in the back of your closet. Your stash keeps growing with each deposit, but otherwise it's out of sight, out of mind.
Now imagine the cash in that tin continually gains interest. That's exactly how the Christmas Club savings account works at Community Point Bank. Start with as little as $5 and watch your balance steadily climb as Christmas approaches. Once you reach the maturity date in November, you'll receive the total amount plus interest. What better way to do Christmas on a budget?
5. Use an app to better organize your Christmas shopping and monitor spending.
In today's world, there's no need for a 10-key calculator and filing cabinet to keep track of your holiday shopping budget. Thanks to a bevy of budgeting and gift-tracking apps, you can access everything you need from your phone. 
Most of these apps are free or less than $3, which is a small price to pay for keeping your sanity—and expenses—under control during the holidays. Some apps only allow you to build gift lists for individual family members and friends, while others offer sophisticated budgeting features. If you're a budget-minded iPhone owner, check out The Christmas List. For Android, try Christmas Gift List (it's free). Both offer password protection to keep your list hidden from prying eyes. 
If you download an app that's a keeper, use it every holiday season to mind your Christmas gift budget. If the app isn't to your liking, delete it and find another one that better suits your needs. Be sure to try out the freebies first!
If you haven't started buying gifts yet, now's the perfect time to sit down and draw up a holiday shopping budget to ensure you don't deck the halls with debt. If you're looking for even more tips on how to simplify and save, check out these thoughtful suggestions from Real Simple's readers.  
We'll leave you with these words of wisdom from California reader Caroline Ochoa: "I pay cash. No exceptions, and no post-holiday woes."
Happy Holidays from all of us at Community Point Bank!