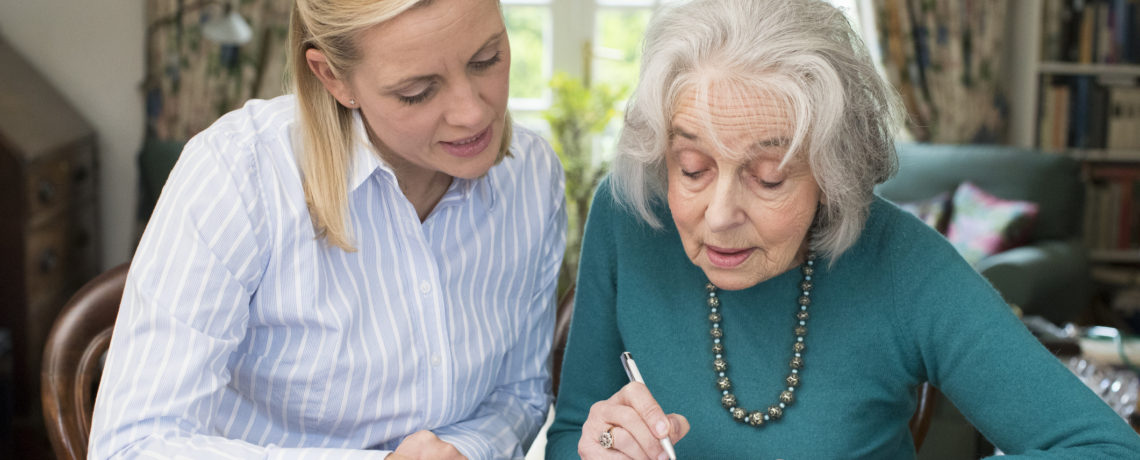 If you find it hard to imagine that someone would target a senior citizen with a financial scam, you're not alone. Who would do such a thing? Sadly, recent consumer protection data and financial exploitation statistics suggest that elder financial abuse is happening all over the country, and that scam artists who personally know the victim — such as with family members, grandchildren, trusted friends and caregivers — are doing more damage than those who don't.
Elder Financial Exploitation Statistics
Financial institutions like Community Point Bank are seeing unsettling trends when it comes to elder financial exploitation, or EFE, and are filing significantly more suspicious scam and fraud activity reports with the federal government and consumer protection agencies. These types of financial exploitation reports quadrupled between 2013 and 2017, according to the Consumer Financial Protection Bureau.
The consequences of these financial abuse trends are staggering. Of the 180,000 reports filed with the government during that four-year period, senior victims between the ages of 70 and 79 experienced the highest losses—more than $45,000 on average. And when the senior knew the perpetrator—or was ripped off or scammed by a family member—the loss was closer to $50,000. All in all, it adds up to our nation's seniors being bilked out of billions of dollars each year.
So how do we stem this terrible tide of elder financial abuse and exploitation? Fortunately, you and your local bank can work together in many ways to protect family members and friends from suffering financial losses in the wake of destructive money scams or instances of fraud.
Financial institutions – like your local bank – play a major role in preventing and detecting EFE and financial abuse.
Local community banks in your town or cities, in particular, are typically familiar with their customers and often interact with seniors face-to-face. With a personal relationship and a monitored line of sight to a senior client's account activity, bankers would likely be alerted to common warning signs of elder financial exploitation, including any unusual or oversized transactions. Many states, including Missouri, have laws that require bankers to report suspected EFE occurrences.
In addition to reporting elder financial abuse cases and fraud, many banks are stepping up their training and implementing new tools and software to combat EFE, according to a recent survey by the American Bankers Association. At Community Point Bank, for example, we take this responsibility seriously and have internal protocols in place to monitor and report suspicious activity that could be intended to abuse and exploit elders. Our tellers are trained on state and federal guidelines for preventing, detecting and responding to EFE.
If you're a senior, consider giving a trusted relative or friend the ability to monitor your bank account transactions.
Several banks offer "convenience" or "agency" accounts that allow a family member or friend to assist with writing checks, paying bills and making other account transactions. This is a weighty decision, and a senior should only appoint someone they believe is truly trustworthy and who has their best interests at heart. As mentioned above, many cases of EFE are, unfortunately, carried out by unscrupulous family members in instances like "grandparent scams" or even Facebook scams.
Ask your bank what sort of programs they offer that allow trusted third parties to add another level of oversight designed to deter EFE. Sometimes protecting yourself against financial exploitation is as easy as opening a joint checking account with a younger sibling or a child to ensure another set of eyes is keeping watch over your finances.
If you are currently monitoring or managing an older family member or friend's account, we understand that this is no easy task. Vigilance is paramount, and organizations like the AARP have plenty of helpful tips for choosing the best options for your loved one's continued protection from EFE.
What are the different types of elder financial abuse? Staying informed about common – and new – scams and schemes is a must.
When it comes to trying to swindle seniors out of their nest egg, there are dozens of different schemes employed by scammers and predators online, through social media and over the phone. Familiarizing yourself or your loved one with the most frequently perpetrated scams is a good place to start, but don't draw the line there—new cons are surfacing all the time.
Sadly, EFE can take many forms. Criminals targeting seniors will exploit just about anything to steal their identity or drain their bank account. The names of seemingly harmless institutions like Medicare, CashApp, PayPal, and charities and sweepstakes have been wrongfully utilized by those looking to deceive the elderly into giving away their money.
Even with all the attention on EFE in recent years, seniors remain unaware of some of the most popular schemes. Six in 10 didn't know about "pigeon drop," "romance" or "invoice" scams, according to recent research by AIG Life & Retirement.
Pigeon drop scams:

These 'cash-flipping' scams sometimes involve more than one bad actor

. V

ictims are told a large sum of money has been discovered and will be shared with them if they make a "good faith" payment first.
Romance scams:

These scams occur when fake online relationships result in seniors coughing up large amounts of cash, only to learn the online courtship was all a ploy.
Invoice scams:

These scams happen when someone claims to be with a company that's collecting legitimate fees.

In these cases, it is important to be wary if a scammer asks you to send funds via an external processing service like Paypal, Cash App or with gift cards.
Here are the top 10 scams on the National Council of Aging's radar.
How do I report scams or elder financial abuse?
Notify the proper authorities and government agencies like the FTC when you encounter EFE schemes or money scams.
Not only are more banks training staff to spot and flag EFE to keep their older customers safe, they're also stepping up in reporting these cases to law enforcement and adult protective services agencies.
A recent ABA study found that 80% of banks now have policies that require employees to report suspected elder financial abuse to adult protective services. Another encouraging trend shows that more than 60% of banks surveyed have a designated employee in charge of EFE prevention and reporting.
If you're a senior looking to protect yourself against EFE or a relative who wants to help your loved one implement safeguards against abuse, contact Community Point Bank in Russellville, Eugene or Versailles, MO today to discuss next steps.