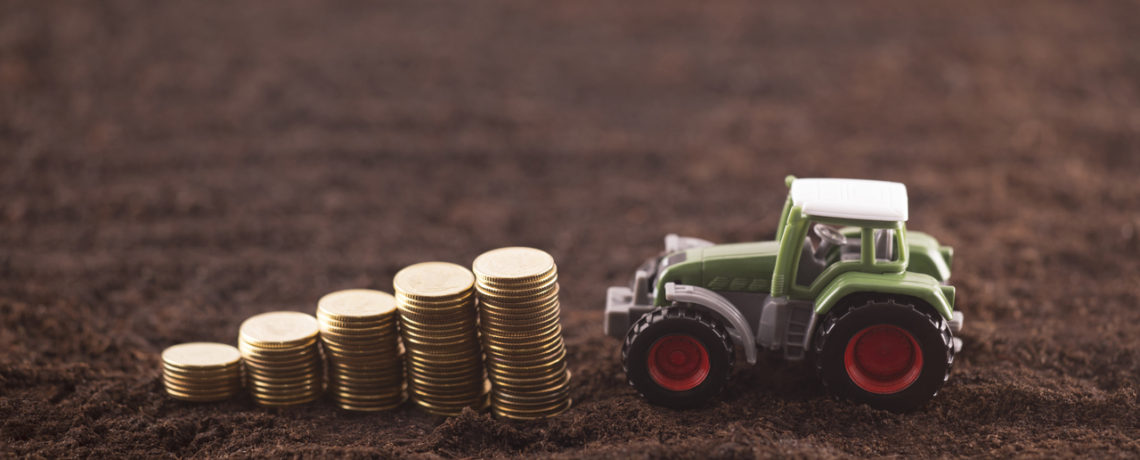 Agriculture is paramount to local and state economies. Farmers are some of the most important workers in our country and in our world. Unfortunately, farmers face challenges regularly. From having access to good farming land to dealing with natural disasters, there is no shortage of obstacles that farmers have to overcome to turn a profit.
John F. Kennedy summed it up best when he described the average U.S. farmer's economic challenges:
"The farmer is the only man in our economy who buys everything at retail, sells everything at wholesale and pays the freight both ways."
Most businesses require funding at the beginning of their venture; farmers are no different. Starting a farm is a daunting task. Farmers need a large amount of capital upfront for the land, equipment, supply and labor costs. According to the American Farmland Trust, there was a 20 percent drop in new farmers between 2007-2012 due to an inability to get the capital needed in response to the 2008 Recession.
America's communities thrive when farmers can effectively produce and sell crops and livestock that are vital to our economy and livelihood.
With the decline in new farmers entering the industry and the ever-growing importance of these workers, a need exists to encourage prospective farmers. An agriculture loan is one of the best tools a farmer can use to build his or her business. Getting an agriculture loan from your local bank can help you start your farm on the right foot and expand.
Why Farmers Need Agriculture Loans
There are a lot of costs that go into starting and maintaining your agriculture operation. When farmers need additional capital upfront to pay for all of their expenses, they can turn to lenders like their local bank. Agriculture loans help farmers get the assets and supplies needed.
Here are some of the most common reasons a farmer might need an agriculture loan:
Farm equipment, livestock and supplies: It takes a lot of machinery and supplies to keep a farm running like it should, and sometimes farmers need help growing their livestock inventory. A lot of equipment is expensive, meaning paying out of pocket may not be an option. Having a precise estimate of the type and costs of livestock, equipment, and operating money you will need to start or grow your farm is crucial to knowing how much to borrow.
Purchasing or leasing land: Access to arable land is one of the biggest obstacles that farmers face. Getting a loan or mortgage to ensure cash flow when farmable property is available is key.
Covering operating expenses and unpredictable emergencies: When starting a new farm, you will likely need a loan to cover operating expenses for the first few months until you can turn a profit. Farming is also a high-variance outcome industry. Whenever your return is lower than expected, or you face a natural disaster, having a financial tool to recoup your losses and prepare for the next crop is essential.
Expansion: Once a farm is profitable, there is a natural progression towards investing in the growth of the farm. Getting a loan to purchase more land and more extensive facilities can help a farm become more financially viable.
Why You Should Get an Agriculture Loan from Your Local Bank
Borrowing from a local bank is more beneficial than going with a megabank or government organization. Lenders from community banks understand the local economy better than any other financial institution and want to see their area thrive.
A local bank can offer several terms for ag loans and extend a line of credit to cover for operating expenses.
If you are looking for a local bank that offers great options on agriculture loans, contact Community Point Bank today.