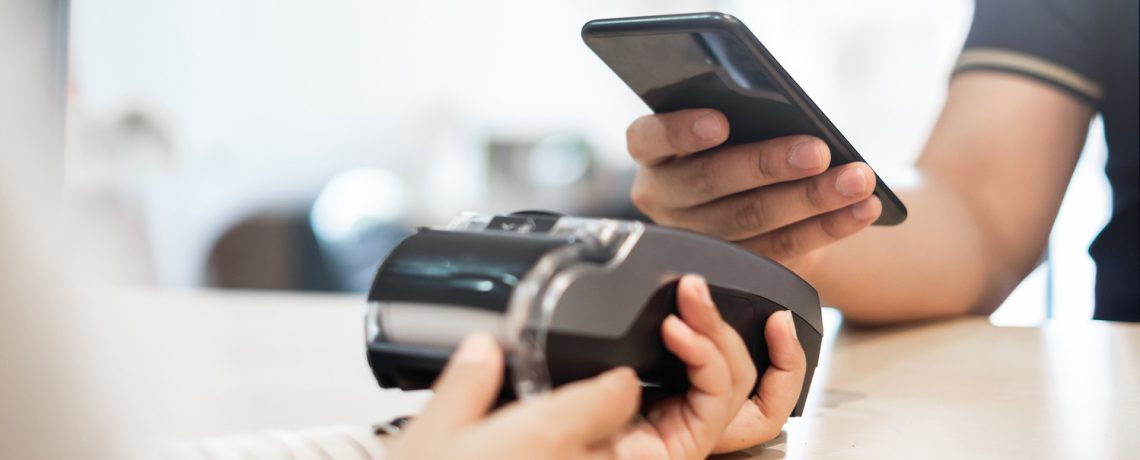 Thanks to mobile payment apps, securely transferring cash in a flash is as simple as a few thumb strokes on your smartphone. Voila! Out of one account and into another. 
In an age when consumers are looking for convenient and contactless ways to pay, it's no wonder these apps are surging in popularity. Millennials and Gen Zers are the primary users of pay apps, and the COVID-19 pandemic has significantly bolstered their ranks.
In-store mobile payments jumped 29% in 2020, with more than 92 million Americans 14 or older using a pay app at least once in a six-month period, according to a report by eMarketer. The report projects 125 million Americans, or half of all smartphone users, will be using mobile pay apps by 2025.
For now, Americans still prefer debit and credit cards over mobile payments due to prevailing security concerns. Even though some companies have received high marks for prioritizing privacy and security, complaints about pay apps are soaring. Users upset about scams, unclear rules and poor customer service are giving the government an earful.
These tips from the Consumer Financial Protection Bureau are a good reminder to be careful when using mobile payment apps. There are several apps to choose from, and it pays to be selective. Here are three popular money transfer apps and some of their most appealing features. 
Apple Pay
Number of users worldwide: 500 million (estimated)
How it works: Launched in 2014, Apple Pay has rapidly gained market share around the world. Found in the iPhone wallet app, Apple Pay automatically opens when near a compatible checkout system in a retail store or restaurant. After selecting the default Apple Pay card or another stored credit card, confirming the purchase is as easy as holding your thumb on the screen or pointing the phone at your face. If you're shopping online, you can also use Apple Pay if the merchant offers it as an option. The address linked to your debit or credit card will even appear as the shipping address when you make a purchase with Apple Pay.   
Apple Pay uses a "tokenization" process that conceals your credit card number as well as other personally identifying information like your name, birthdate and address. Many security experts have noted that Apple's mobile pay app actually offers some protections credit cards typically don't.   
Best features: There's a lot to like about Apple Pay. Setup is simple, as are purchases—and more than 70% of U.S. merchants now accept Apple Pay. In 2017, Apple introduced Apple Cash, a peer-to-peer payment (P2P) service that allows iPhone users to pay each other through iMessages. Then, in 2019, it rolled out the Apple Card, which offers cash rewards for purchases at select partners. 
Drawbacks: If you don't own an iPhone, you're out of luck. Apple Pay is only available on iOS devices.  
Google Pay
Number of users worldwide: 150 million
How it works: Already have a Gmail account? Then Google Pay might be the best mobile payment app for you. Unlike Apple Pay, this app can be downloaded on mobile devices running Android or iOS software. Once on your device, however, it operates much like Apple Pay. After the app is linked to your debit or credit card account, you can use it to pay for in-person or online purchases at participating retailers. You can also transfer funds to friends and family members via a debit card for a small fee. 
Google Pay offers some attractive security features. When you use the app to make a purchase, it creates a virtual account number instead of sharing your credit or debit card details with the merchant. And before you can install Google Pay, you must also lock your mobile device to ensure restricted access to your digital wallet.  
Best features: In late 2020, Google overhauled its payment app to better integrate many services  and step up its game against competitors. In addition to its easy-to-use tap-to-pay and peer-to-peer payment functions, the app now offers opt-in features that aggregate deals based on your buying history and provide insight into managing your finances. There's even a way to split bills with friends or rent with roommates.  
Drawbacks: Google Pay isn't as widely accepted as Apple Pay, so your options for point-of-sale purchases will be more limited. And while this app is available for Android and Apple devices, it's not compatible with Google Assistant or Siri. Also, Google Pay doesn't allow you to transfer money to friends and family members with a credit card—only a debit card. Lastly, payments made via bank accounts can take three to five business days to clear. 
PayPal
Number of users worldwide: 377 million
How it works: PayPal is the granddaddy of mobile payment apps. The online payment service has been around since 1998, but the mobile app didn't arrive on the scene until 2006. Eleven years later, PayPal added P2P payments. Like Apple Pay and Google Pay, PayPal is a digital wallet that allows users to pay electronically, although it's more widely accepted for online transactions than in-store sales. All you need to do is create a PayPal account and link a credit, debit card or bank account. Then you can go on a spree at your favorite Etsy shop, pay your friend back for lunch or hit up your co-workers to pitch in on a gift for the boss.  
Getting started with PayPal is super straightforward. Users must choose one of three levels: Personal, Premiere or Business. The intermediate category is for merchants who sell products but don't need the full e-commerce capabilities available through the Business account. By giving PayPal access to your contacts, you can easily send and request payments, which are free when using a PayPal or bank account balance.  Like its rivals, PayPal charges a fee for P2P transfers from credit or debit cards. 
Best features: With a verified account, PayPal allows you to transfer relatively large amounts of money both domestically and internationally. You can send up to $60,000 in a single transaction, although you may be limited to $10,000 depending on the currency. If flexibility is high on your list, PayPal gives you a wide range of options for setting up and managing payments and transfers.   
Drawbacks: Depending on how you set up your account, transfers via PayPal could be fairly expensive. When using a credit or debit card, the transfer fee is 2.9%. That can really add up if you're an avid user. And on the privacy front, PayPal is less discreet. The app shares your transaction data with hundreds of marketing firms. Both Apple Pay and Google Pay refrain from sharing that data with third parties. 
So which is the best money transfer app? We'll let you decide. Just know that whichever one you choose can easily be linked to your Community Point Bank account. Or, if you prefer, give our mobile banking app a try. It's available for both Apple and Android devices.