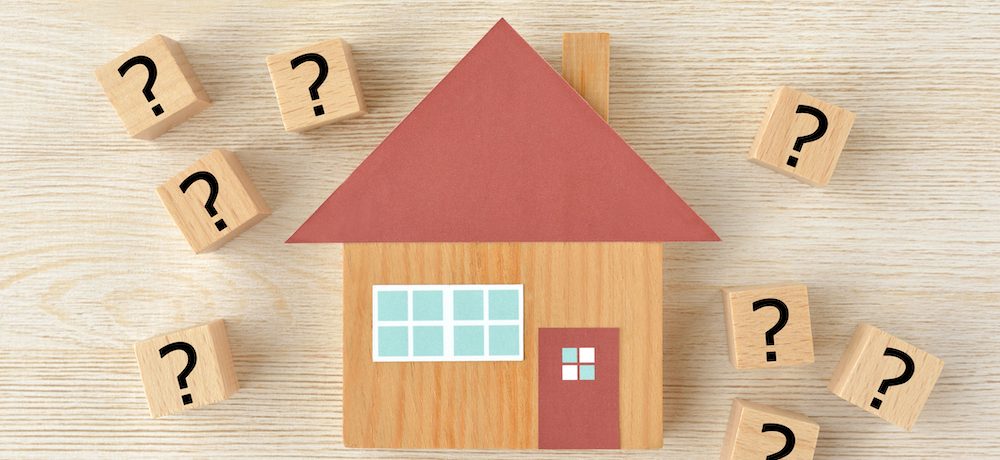 There are several types of mortgage loans. Selecting the right one to buy or refinance a home could lead to significant savings in the long run, especially if you qualify for a government home loan.
If buying or refinancing is in your future, be sure to brush up on the different types of home loans before contacting your lender. A conventional fixed-rate 30-year mortgage isn't always the best choice. In fact, despite what you may have heard or read, adjustable-rate loans can be a viable option under certain circumstances. And some buyers are eligible for government-insured loans that require no down payment or mortgage insurance. It's important to match the type of loan with your specific situation.
Now is a particularly good time to arm yourself with knowledge about different types of mortgage loans. The U.S. housing market has been extremely tight in 2021. Prospective buyers are having a tough go. In May, inventory was half what it was a year ago. Homes were only staying on the market for an average of 39 days, according to the National Association of Realtors.
Familiarize yourself with these five types of mortgage loans and be ready to leap into action when your dream home becomes available. Don't wait to ask, "What type of home loan is right for me?" Do your home loan homework now and be ahead of the curve. 
Fixed-rate mortgages
Fixed-rate mortgages are considered conventional loans, which account for the majority of home loans in the United States. Conventional loans financed nearly 72% of new home sales in the first quarter of 2021, according to the Census Bureau. 
If you like the idea of a predictable, straightforward loan, a fixed-rate mortgage may be right for you. These loans require you to make set monthly payments over a specified number of years—usually 15, 20 or 30. Longer-term loans typically carry higher interest rates, but the rates are locked in and you won't have to worry about changing interest rates, which may be on the rise.
If the real estate you're eyeing is indeed your dream home and you plan to be there for many years, ask one of our loan officers about Community Point Bank's 30-year fixed-rate mortgage loans. If you'd like to build equity in your home faster or pay off the loan sooner, a 15-year fixed-rate loan might be more appropriate.
Adjustable-rate mortgages
Adjustable-rate mortgages, or ARMs, are another type of conventional loan that might save you money in the near term. These loans have an interest rate that can adjust over time based on the relevant index.
So how does an adjustable-rate mortgage work? With a 5/1 ARM, for example, the initial interest rate is locked in for five years. After that, the loan has a variable interest rate that changes annually. These loans are inherently riskier because borrowers could be subject to higher interest rates over time. Some banks, like Community Point Bank, offer a 5/5 ARM, which means the variable interest rate would only change every five years after the initial five-year rate.
Pay attention to rate caps in your loan agreement. These limit how high the rate can go for the first and subsequent adjustments, as well as the overall rate increase for the life of the loan.  
ARMs are ideal for homebuyers who will be relocating in the near future or plan to pay off their mortgage loan in just a few years. First-time buyers looking to put down roots may want to stick with a fixed-rate mortgage or investigate a loan backed by the Federal Housing Administration (FHA), which is next on our list.
FHA mortgages
More first-time homebuyers with low to moderate income are turning to fixed-rate loans insured by the FHA. These government-backed loans have grown steadily since 2018 and hit a 20-year high in 2020, financing the sale of 152,000 homes. 
FHA loans were created to help Americans with high debt or poor credit afford homes. Applicants with credit scores as low as 580 can qualify for FHA loans at the going interest rate with down payments as low as 3.5%. However, it's important to note that FHA loans tend to be more expensive than conventional loans for borrowers with better credit who put 10% to 15% down. 
These less stringent requirements can be enticing, but FHA loans require upfront and ongoing mortgage insurance premiums. With conventional loans, borrowers only have to pay private mortgage insurance until they reach a certain amount of equity. More first-time homebuyers are choosing conventional loans over FHA loans to avoid higher monthly payments due to mortgage insurance premiums. However, these conventional loans could cost thousands more in PMI fees, according to a NAR analysis.
USDA mortgages
Like the FHA, the U.S. Department of Agriculture has a mortgage loan program for low- to moderate-income homebuyers in designated rural areas with a credit score of at least 640. However, there's one major difference—qualified borrowers aren't required to make a down payment.
If you fit the USDA's borrower profile and live in a town with a population of 20,000 or less, you might be eligible for a $0 down government-insured home loan. As with FHA loans, you'll have to pay an upfront mortgage insurance fee and ongoing premiums. However, you may be able to roll those costs into the loan amount.
USDA mortgage loans, also known as Section 502 loans, were up nearly 39% from 2019 to 2020. The USDA's definition for rural areas actually covers many suburbs, and more than 100 million Americans live in eligible communities. When looking at different types of mortgage loans, don't assume you won't qualify for a USDA loan.
VA mortgages
Lastly, active-duty military personnel and veterans looking to buy a home are entitled to special home loan terms through the U.S. Department of Veteran Affairs (VA). Surviving spouses may also be eligible for VA home loans.
VA mortgages are issued by private lenders and insured by the federal government. In the first quarter of 2021, VA loans financed about 5% of all U.S. home sales. The average sale price was $369,000.
It's not hard to see why VA loans have been gaining popularity in recent years. There's no down payment and no mortgage insurance premiums, but borrowers must pay a one-time VA funding fee at closing. These loans are also a great option for refinancing as interest rates remain relatively low.
So which of these home financing options is right for you? If you have questions about the different types of mortgage loans, contact Community Point Bank today to speak with a loan officer. We'll help steer you toward the best solution.