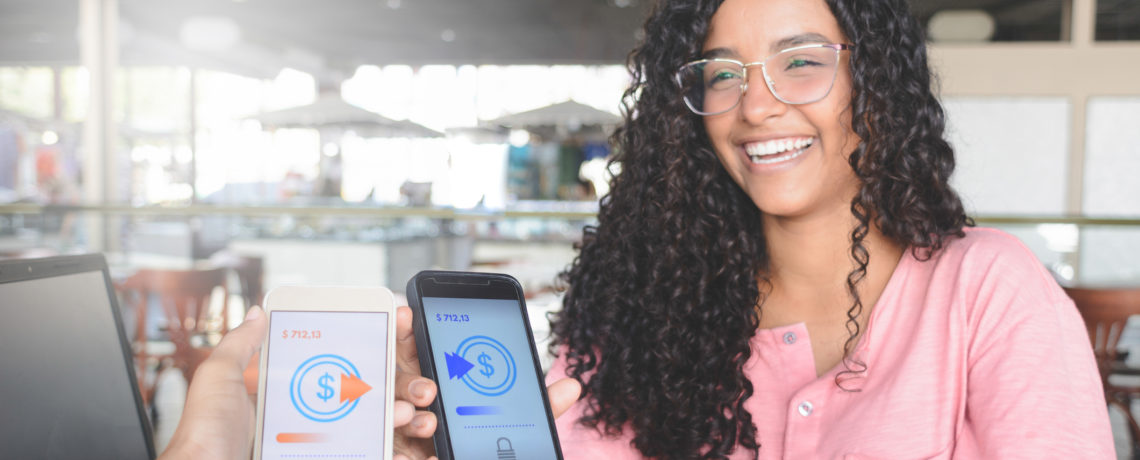 If you're not using your smartphone to handle the bulk of your banking needs these days, you're definitely in the minority. Free online banking apps are widely available and winning customers over with an impressive range of benefits designed to make their lives easier.
Mobile banking is practically a way of life for millennials, and surveys suggest older generations are also routinely accessing bank account information and making transactions on their phones and tablets. Nearly nine out of 10 people surveyed for the Business Insider Intelligence 2019 U.S. Mobile Banking Competitive Edge Study said they use mobile banking. And of those users, 91% of Gen Xers and 79% of baby boomers reported seeing the benefits of mobile banking.
From checking their balance to paying bills to transferring funds, account holders with online banking apps are enjoying unprecedented control over their finances— on their own schedule and without having to set foot in a bank lobby. According to Statista, the top benefits of mobile banking are a greater awareness of your financial situation and fewer concerns about managing finances.
Here are five reasons you should consider making the move to mobile banking if you still haven't hopped on the bandwagon.
1. Online banking means no in-person contact—and that's your best defense against infection during the coronavirus pandemic.
At Community Point Bank, we love seeing you and catching up when you visit one of our branches. That said, your health and safety are our top priority—especially during the COVID-19 outbreak. 
To avoid unnecessarily exposing yourself to others, you may want to make the switch to mobile banking. According to one recent survey, about four in 10 people reported using mobile banking apps more since the pandemic hit the states in early 2020. 
Many routine transactions and tasks related to your account can be done on your smartphone through our easy-to-use app. Need help getting set up for online banking or putting the app on your phone? Just call your bank, and we'll help you open the door to all the convenience and benefits of mobile banking.
2. Mobile banking apps offer around-the-clock accessibility that's hard to beat when it comes to your personal finances.
Banks may administer accounts, but it's your money—and you should be able to access it whenever you want. Did this month's utility bill slip through the cracks? Need to transfer funds before rent is due? With mobile banking, you can immediately address these urgent issues and others by tapping the app on your phone, logging in and transferring funds. 
Many apps, including ours, allow you to schedule one-time payments or set up a recurring payment each month. Not only will you not have to worry about late fees, you'll save time—and that is perhaps life's most valuable commodity.
3. Feel more confident and in control of your personal finances.
If convenience and expanded accessibility aren't reason enough to embrace mobile banking, then how about the peace of mind that comes with never guessing about whether a deposit or draft has posted? Knowledge is power, and mobile banking gives you both. 
At Community Point Bank, we believe equally in the importance of financial education and financial freedom. Mobile banking apps are a path to more responsibility and independence because they intimately connect you to your cash flow. Always having an accurate snapshot of your personal finances will help you make informed decisions when it comes to saving, budgeting and buying big-ticket items. 
And if you're in the market for some great budgeting tips, Rachel Cruze, the daughter of frugal financial guru Dave Ramsey, has you covered.
4. Lean on technology and never go back to the old way of doing things.
Change can be scary, especially when your money is involved. But take it from us, apps have revolutionized the banking experience by simplifying manual processes with electronic ease. Wave goodbye to the days of depositing checks in person or running by the ATM to pay your friend back with crisp bills.

Two of the most popular features of mobile banking apps are depositing checks with your smartphone camera and paying someone instantaneously with an electronic transfer. The Community Point Bank app does both, and our online banking customers say they're never going back. 
By and large, consumers are pleased with mobile banking and all its benefits. According to this infographic from the American Bankers Association, nearly half of respondents surveyed in 2018 had deposited a check with a mobile device in the past year. And of those, about six in 10 did so at least once a month.
5. Beef up your account security with multiple layers of protection.
For some, the idea of mobile banking conjures up concerns about identity theft or fraud. But in reality, a properly secured smartphone can be an effective way to lock down your finances and deter would-be criminals.
Security experts recommend using two-factor authentication and other tools to turn your phone into a handheld fortress. With pass codes, fingerprints and facial recognition, unlocking a phone for nefarious reasons is tougher than ever. And if someone is somehow able to get into your phone, mobile banking apps offer another line of defense. Access to the Community Point Bank app requires a username and password—and can even be tied directly to your fingerprint. 
These security precautions—along with going paperless, if you haven't already—are a great way to restrict access to your personal financial information. 
Ready to go mobile? Contact your Community Point Bank branch for details.